It's Easier, Cheaper and Better than you think!!!

We can show you how to get cost effective and reliable energy for free!!

Jesus set a few things in motion many years ago...some Spiritual, some Physical. Spiritual things like the law of sin & death (see if you have violated this law here), also His forgiveness through believing in Him. Then there are physical things like the law of gravity, the sun, water and the wind.

Now technology has finally advanced enough to make these sources a viable energy alternative - even for your suburban house! That's right - you can get free energy from these forces right where you are! Once you know what you need you can find the items on the Bonza Buy link to the left...

As a starting point, you will need:


An Energy Converter (solar panel(s) and/or wind generator)

A Regulator (provides constant voltage output from #1)

Batteries (not always needed in a suburban house)

Inverter (supplies the power @ your voltage)

Wires, Fuses, Mounting & Connectors to go between #1-4

THAT'S IT!!

It doesn't get too much easier. In most cases you can install the items yourself - and now (with the help of this website) you can even work out your specific requirements!



STARTING FROM SCRATCH?


Great! Ok first decide what type of application you need. This means where do you want the power? (click the appropriate link to the right)


Grid Connected Solar Setup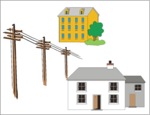 Grid Connect Solar Power Suburban House or Business. Solar that supplements your grid use - and feeds back into the mains power.



RAPS Solar Setup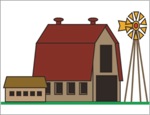 Remote Area Power System Wind / Solar Setup for Farm / Ranch



Mobile Solar Setup (Caravan, Boat etc)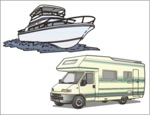 4wd's, Boats, Caravans, Campervans, Mobile Homes and RV's mobile power